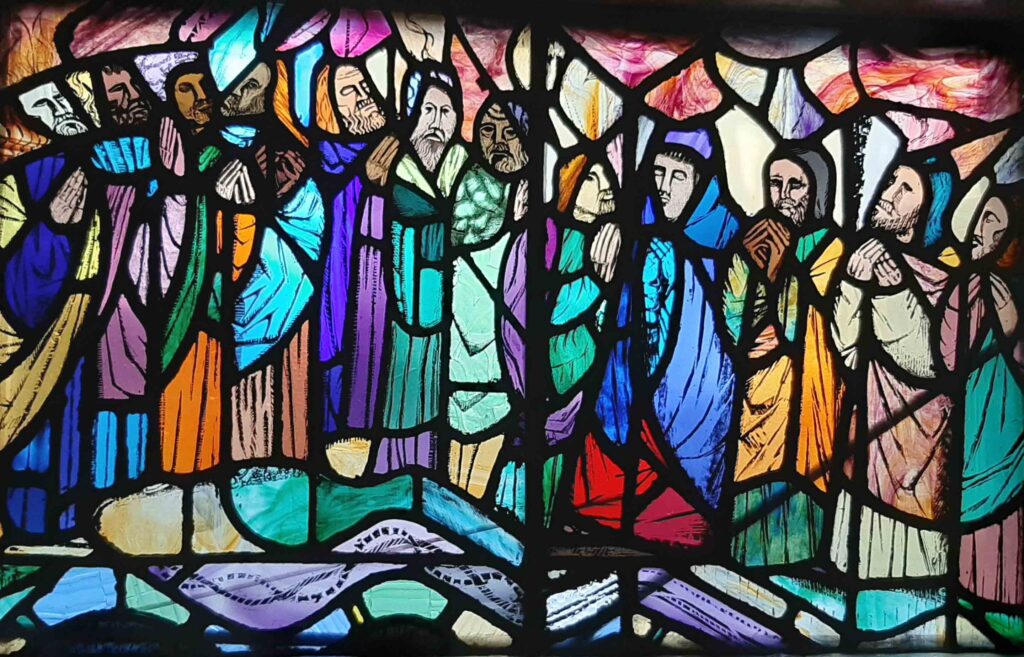 There are lots of opportunities for parishioners to play an active part in the community and put their talents to good use.
Pass keepers are responsible for ensuring that the church is open on time and checking that all the various volunteers are present, so that the mass runs smoothly.
Welcomers arrive early for the Saturday Vigil or Sunday morning Mass to pass out hymn books and newsletters to people as they arrive. A friendly smile and greeting let people know that they are very welcome in God's house.
Altar servers play an important part in assisting the parish priest in a variety of ways before and during the mass. Anyone who has completed their First Holy Communion is very welcome to become an altar server.
Children's Liturgy. Every Sunday during term time, PVG-accredited volunteers lead a Children's Liturgy to present the Gospel and its message to the children of the parish in a more readily accessible way. All children are welcome to attend.
Readers proclaim the good news from the Church's ambo.